Your Cliff May Dream Home is Waiting in Harvey Park
The Private Courtyard . . . Your Outdoor Living Room
In nearly every home that Cliff May designed, from his sprawling designs for the rich and famous to his more modest pre-fabricated homes, a strong emphasis was put on private outdoor spaces. May felt that blurring the lines between indoors and out, extending the living space into the sunlight and fresh air of the outdoors, was the essence of California living, and for much of the year, it is an idea that is compatible with Colorado living too!
This home as a wonderful outdoor living room, with a pergola overhead that creates a virtual ceiling, and visual protection created by a privacy fence, the detached garage, and the L-shape of the house itself. Accessible to the living room and master suite through sliding glass doors, movement between the indoors and out couldn't be easier.
Imagine the quiet moments, reading a book or enjoying a cup of coffee on a summer morning. Imagine the memorable dinners and parties with neighbors, friends, and family as afternoon fades into night, and the glow of the party lights above keeps the fun going!
Fun and informal living made possible by the unique design of Cliff May Homes.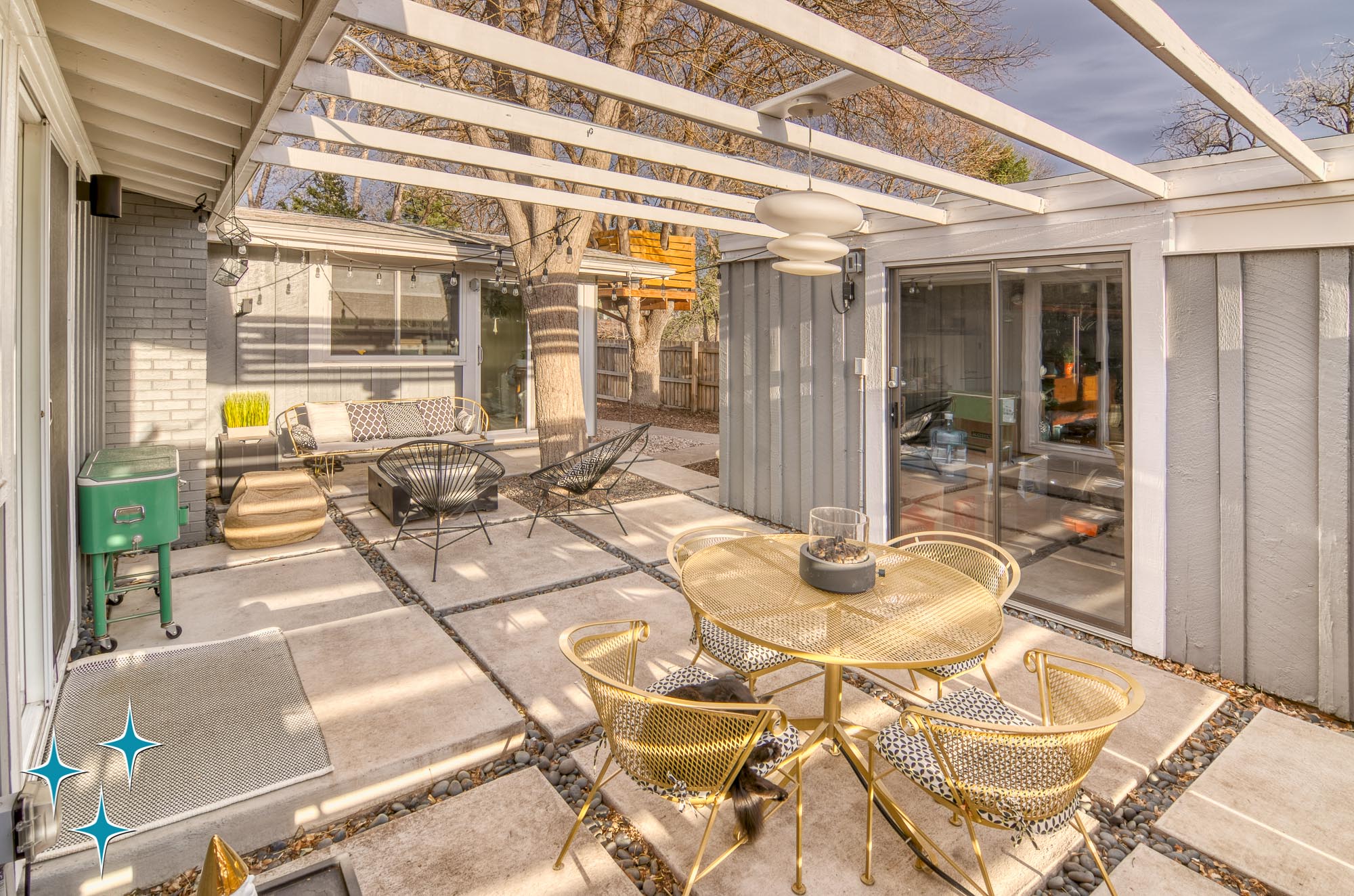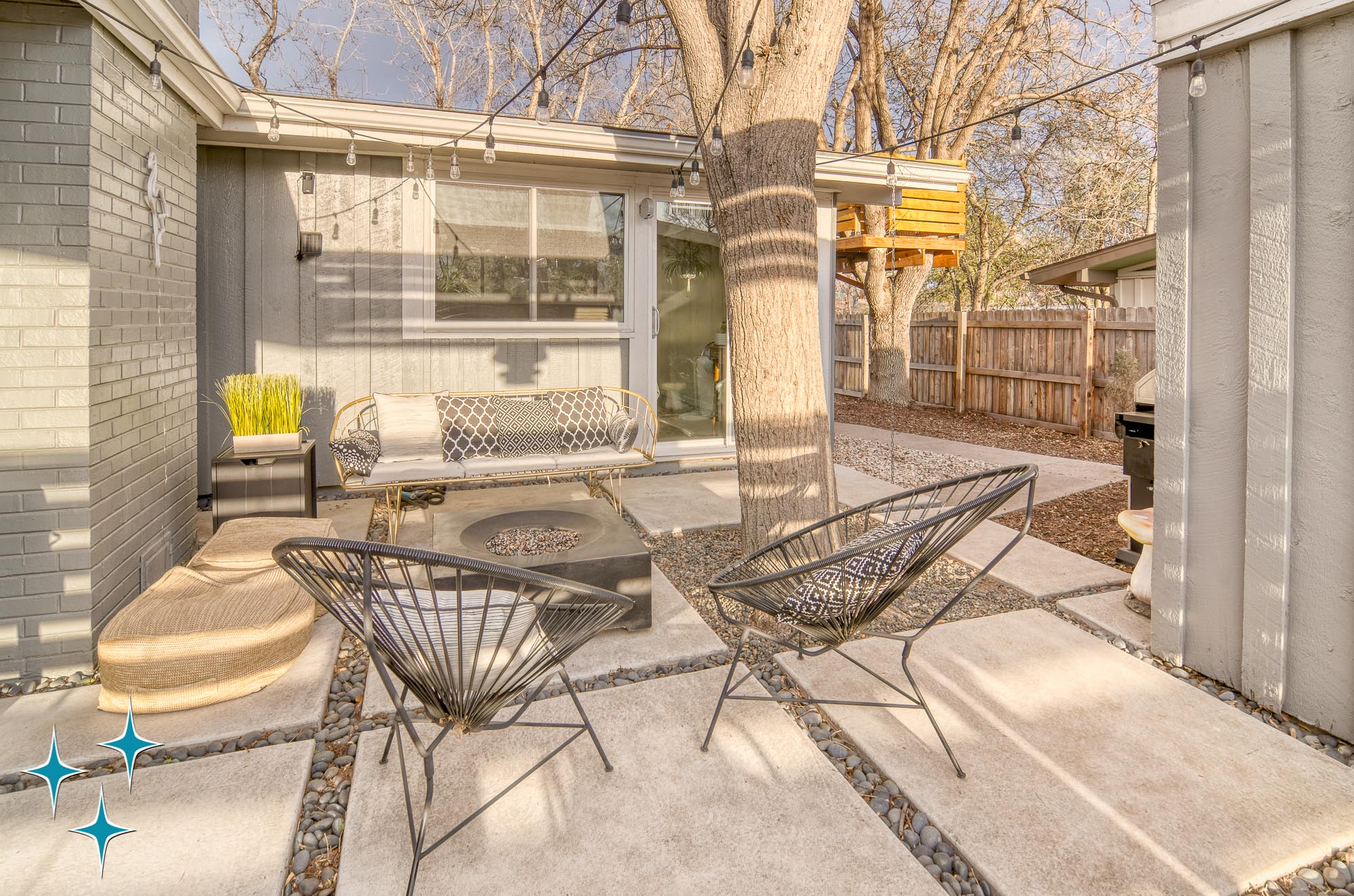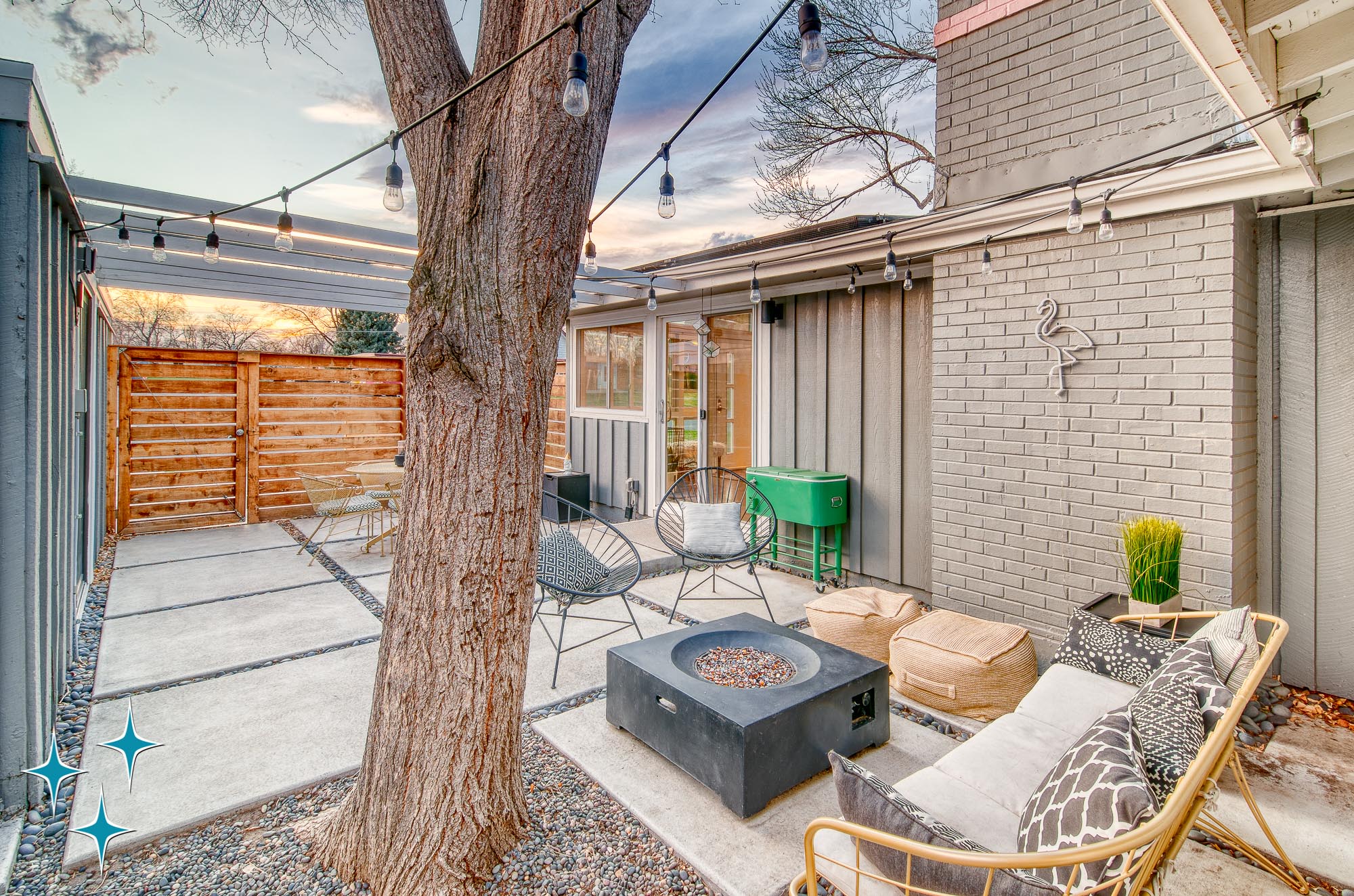 2350 S Osceola Street is an authentic Cliff May Home, built in 1956 by D.C. Burns Realty & Trust
Good Design Indoors Too . . .
Even if it's too cold to entertain outdoors, this house provides plenty of space for entertaining indoors too. The flexibility of post-and-beam construction has allowed many owners of Cliff May Homes to tear down the pony wall separating the kitchen from the rest of the living areas. This house being a great example, this allows for the creation of an enormous great-room layout, with living room, dining room, and kitchen sharing the same large space,
Even when there is a crowd indoors, the high vaulted ceilings, ample window walls, and indirect cove lighting prevent the great room from feeling too small or too crowded.